"SO IN CHRIST, WE WHO ARE MANY ARE ONE BODY, AND EACH MEMBER BELONGS TO ONE ANOTHER" – ROMANS 12:5. 
This verse was brought to life during our first mission trip from the USA to Ometepe Island, Nicaragua in 2009. Since then, we have focused much of our time raising a blended family of six children in the USA and working in secular jobs, while at the same time, leading a bunch of mission trips (both through our NJ-based church and subsequent personal trips). We now reside in Florida, yet still have pledged our spiritual and financial support to several families on Ometepe, through full-time, resident CTEN missionaries and the use of online & personal resources to communicate, evaluate and monitor our progress.
We have witnessed the full spectrum of joy and grief through the lives of those impacted by our commitment. These experiences have strengthened our faith in Jesus, and reinforced our calling to a permanent ministry, initially starting on a part-time basis. One Body Global Ministries and our Ordination with Commission Ministers Network is what resulted from this calling. We ask for your prayers and support.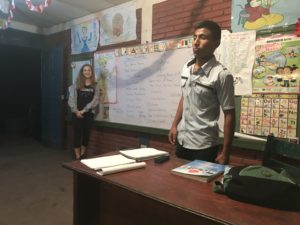 Our Mission:
Preparing minds, bodies and spirits utilizing the gifts given to us through God's grace, so we may all live as One Body of Christ in His honor, glory and mercy.
Guiding Pillars:
To achieve our mission, we are currently constructing a permanent Mission House to serve as our Nicaraguan headquarters and to host visiting volunteer teams focusing on our pillars:
 Minds– Education
– English as a second language classes


– Sponsorship of primary education students (uniforms & supplies)




– Scholarship assistance for college students (books, materials, food & transport)

 Bodies– Movement & Wellness


– Yoga, stretching, mobility, relaxation & nutrition classes




– Assistance for medical transportation




– Food assistance – in times of economic hardship

 Spirit– Prayer & Fellowship


– Fellowship, prayer & bible study




– Outreach into the farming community
Future plans include building our own community center that will allow us to continually fulfill our mission.
Bios
TJ and Rochelle Scott's faith and biblical understanding comes largely from the Bible, a Catholic upbringing, the Anglican/Episcopal prayer book, and a personal relationship with Christ. For most of the past ten years, they and their six children have been active members of Christ Episcopal Church, in Woodbury, NJ. In addition to their service in the mission field, TJ, Rochelle and their six children were active members of other ministries at Christ Episcopal Church, Woodbury: the Men's (Brotherhood of St. Andrew), Women's (ECW), Sunday School and Youth Group.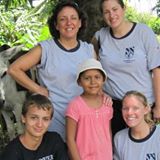 Over the years, Rochelle has worked for both for-profit and non-profit organizations, and with start-up companies. She now teaches multiple forms of physical yoga and movement exercise classes at studios, in schools, in libraries, and privately in Cocoa Beach, FL. TJ has been working in the medical and pharmaceutical community for approximately 30 years. They both have a solid understanding of health and wellness, and the role of faith, prayer, study, physical activity, nutrition, and medication in maintaining physical well-being. It is the combination of these things that enable us to better serve the Lord.
TJ holds a Master of Science degree in organizational leadership and change management from the University of Pennsylvania and a Bachelor of Arts degree in communications from Rowan University. Rochelle holds a Bachelor of Science degree in Leadership from Philadelphia University.
TJ and Rochelle are members of the First United Methodist Church in Cocoa Beach, FL.
We have partnered with Commission Ministers Network in March 2017. Commission Ministers Network is a non-profit and sends letters of receipt for tax purposes with each donation and at the end of the year. The funds are sent to me at the end of each month.

If you would like to be a part of this ministry, you can donate here. Be sure to put Rochelle Scott on the message line.