My name is Teo Moreno. I was born in Mexico but raised in Texas. When I was 9 years old my family moved to the US in search of a better life. I went to school in the states and graduated from high school in 2003. Even though I grew up in a Catholic home I didn't know a thing about the Bible. I started doing drugs and alcohol at a very young age. God had been reaching out to me ever since I can remember, but when I turned 18, I surrendered my life to Christ.
A few months after I came to know the Lord I had to leave my house because of my faith. It has not been an easy walk but I wouldn't change it for anything in this world. I returned to my home country in August 2006 and studied at Puebla Bible Seminary. I graduated from seminary in 2011 and then began pastoring a local church for two years. Through that time God was working in my heart to send me overseas and in 2013 I left everything behind to serve the Lord for two years in Asia.
Living and serving God overseas was something that challenged and changed me. While I was there God providentially allowed to me take a trip to Thailand for a month and a half the first year and the second for almost two months. I have a heart and desire to serve in this country, but only God knows if that will ever happen. After fulfilling my two-year ministry, I returned to Puebla, Mexico with a passionate desire to serve the Lord.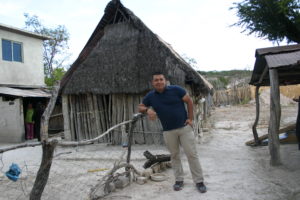 The only questions were how and when? I began to pray and to seek counsel from fellow believers in Puebla when God opened another door. Through a series of connections that only the Lord can make, I found myself in an incredibly rural region of Mexico looking at ministry opportunities very similar to those I want to be involved in.  A church from the United States had already been making inroads with the Gospel in the Mixteca Baja region of Mexico, but there is so much more to do. When they found about my desire to go to and connected with their need for a bilingual church planter in Mexico, they developed a two-year international church planting internship for me where I will gain missions experience. I'm six months into that commitment now and I am 100% sure that this is where I need to be until God leads me somewhere else.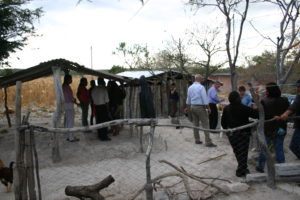 There is no question in my mind that the Lord has called me first to Him, as His child, and then to His service as a missionary, and finally to wherever He would leave me. The road that runs through the Mixteca Baja region in central Mexico is a journey that includes you, my fellow brothers and sisters in Christ. With your spiritual and financial support I will be able to take the Gospel to the nations beginning here in Mexico and on to the uttermost parts of the world. Would you please prayerfully consider financially supporting the Lord´s work through my life? I am confident that the Lord will provide and grateful for the body of Christ in making this possible.
You can find updates, pictures and more of my ministry on this page:
Commission Ministers Network is a non-profit and sends letters of receipt for tax purposes with each donation and at the end of the year. The funds are sent to me at the end of each month. If you would like to know more about CMN, click here.
If yo
u would like to be a part of this ministry, you can donate here. Be sure to put Teo Moreno on the message line.