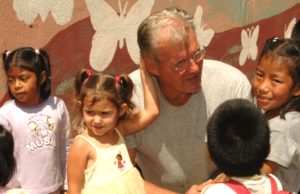 Steve Osborn has been helping people help people full time for over 30 years. Having a wide skills set, and a deep joy in relationships, Steve finds his abilities used most effectively when leveraging collaboration in all facets of ministry. For over 20 years, his focus has been holistic care for disadvantaged children in Guatemala. His guiding principle and mission statement have been to "collaborate in Jesus' name to raise the welfare of children at risk in Guatemala".
As of 2017, he has focused on developing a program for "Orphan Prevention" with his friends Drew and Cindy Metcalf of We Help Children. Steve and the Metcalf's have worked extensively with hurting and traumatized children in the context of private and government Children's Homes in Guatemala. But the number of children needing special help far exceeds the abilities of institutional care. God's design for child development is the family.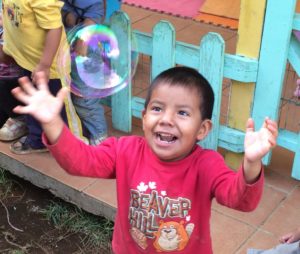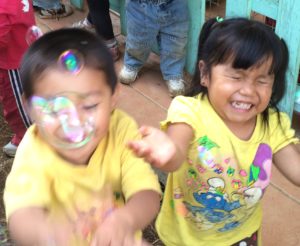 Children need safe families to grow in healthy ways. Families need safe communities to adequately nourish children. It not only takes a whole village to raise a child, it takes intentional strategies on the part of local churches. Throughout church history, the darkest times in societies have been the key times when Christ's Church shone brightest. We are in one of those times. At present, approximately 70% of the children in Guatemala are being raised by a single mom. The Family has been ruined as the vehicle for growth of healthy children. It is not hard for a single mother to bring up her children well. It is impossible! But the Bible is clear as to who God desires to remedy this brokenness. It seems the Church today is focused on self-righteously condemning single moms, and helplessly decrying society's moral bankruptcy. But the Bible again and again says the moral bankruptcy is in those who do not come to the aid of the single mom and her children. But there is hope. As the Churches rise up to obey the Biblical mandate to care for single moms and their children, we could experience an incredible revival, and truly transformed communities.
Your prayers for and donations through CMN to Steve will produce good fruit!
With your help…
~We will provide holistic therapy to communities, parents and children at risk.
We think this was the promise God made through the Prophet Isaiah when He said: "the LORD has anointed me to proclaim good news to the poor. He has sent me to bind up the brokenhearted, to proclaim freedom for the captives and a release from bonds for the prisoners…"
~We will provide training. For parents. For churches, volunteers, leaders, and teachers.
God used the prophet Micah to describe a social malady that is accurate of Guatemala:  "[Although there are many religious leaders] There is no faithfulness, no kindness, no knowledge of God in your land…You make vows and break them… There is violence everywhere…Therefore the land mourns, and all who dwell in it languish…My people are destroyed for lack of knowledge…."
~We will identify and support local servant-hearted leaders, including:
Ignacio and Sandra Sanchez, and Barrio4Cristo In Guatemala City
Jorge Cerritos and Ciudad de Refugio in Villa Nueva
Edy Tum and Avance in the department of Chimaltenango
Gladys Alas and Project Prevention in Villa Lobos
To raise support, I have partnered with Commission Ministers Network. They are a 501(c)3 and send a tax letter receipt with each donation and a year-end statement.
Click here to donate
Commission Ministers Network covers the financial integrity of my work! Please indicate " Steve Osborn" in comments as you donate!
WANT TO COME AND SEE? We enjoy helping short term missions teams make the most of their efforts by aiding in planning and on the ground guiding! Contact Steve at steveosborn60@gmail.com