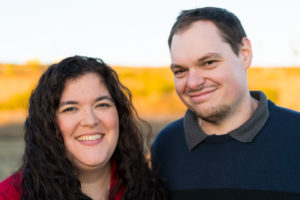 Seth and Verna Clark met in 2003 at Emmaus Bible College in Dubuque, Iowa, where she was seriously contemplating going on the mission field, while he was hoping for a life in ministry and academics. Since taking marriage vows in 2007, Seth has continued to pursue theological education all over the United States in places like San Diego, Boston, and Atlanta. During that same time, Verna has been able to have a loving presence in their community by working at the local coffee shop. All along the way, they've taken joy in serving in church and neighborhood ministries.
It's taken over a decade since those college days, but through the innovations of technology and an invitation by Seminario ESEPA in San José, Costa Rica in 2017 the dream of being involved in missions and academics is changing into a reality. The seminary has asked Seth to teach undergraduate courses in a variety of subjects, such as theology, history of Christianity, social ethics, and New Testament. In addition to teaching online courses and occasional "intensive" courses on campus, Seth is also bringing experience from his own educational background to strengthen student and teacher experiences ESEPA Virtual with advancing instructional design technique and innovative, integrative Christian learning outcomes.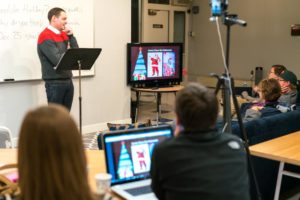 Seth has felt led to help train underserved Christian leaders and future leaders for several years, and teaching online courses that could be taken anywhere that someone has access to computer and knowledge of Spanish allows for just that. The Spanish-speaking world is filled with rich and vibrant cultures and has many wonderful Christians and congregations, but the average pastor in this segment of the world does not have the same access to theological education as a pastoral counterpart in the English-speaking parts of North America. With the advent of the internet, however, there is a great opportunity to dramatically lessen this gap. No longer must Christian leaders and missionaries within Latin America uproot themselves and their families in the pursuit of quality education in theology and Christian ministry. It is the vision of Seminario ESEPA to be a part of the technological revolution in education for the sake of the good news of Jesus and the Bride of Christ. Your donations are helping the Clarks continue to follow God's call on their life to be involved in such global theological education.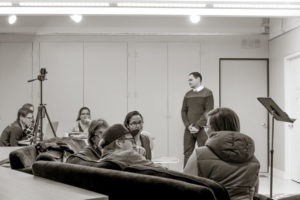 Seth and Verna currently reside in San Diego, where their first ministry is that of the family. They are presently endeavoring to raise a family of natural born children, foster, and adopted children in a household based upon the loving example of Jesus Christ, as they await their firstborn son and are pursuing becoming foster parents. https://youtu.be/Txfa7wSbsN0
We have partnered with CMN for fund raising. Commission Ministers Network is a non-profit and sends letters of receipt for tax purposes with each donation and at the end of the year. The funds are sent to me at the end of each month. If you would like to know more about CMN, click here.
If you would like to be a part of this ministry, you can donate here. Be sure to put Seth Clark on the message line.