My name is Parshu R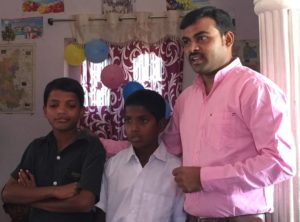 am. The Grace Orphanage, Yadgir in India, exists to bring hope to the less privileged and vulnerable children by creating a Christ centered, safe and nurturing environment in which they can grow and become productive adults.
In 2012, I began to sense that God was calling me to start an orphanage in Yagdir. After seven days of fasting and during prayer, I saw, and then audibly heard, the cry of children in the street. I saw children on the ground without proper clothing, without food and loudly crying in the streets. I thought the children were crying outside of my home, but upon looking out the window, I realized no one was nearby. As I continued to pray, I heard God's voice saying, "Can you take care of these children?". I responded, "l will". In January of 2014, my dream became a reality. I, along with my parents and sister, opened the Grace Orphanage, Yadgir.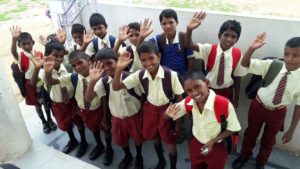 What began with 10 boys and a small home has grown to 25 in a slightly larger facility. When visiting the home two things are immediately obvious: the children are well cared for, and above all, well loved.
Yadgir, a predominately-agrarian area in the State of Karnataka, has been devastated in recent years by drought. The unemployment rate is high and food is often hard to come by and extremely expensive. Much of the food consumed at the orphanage is transported in by bus from either Hyderabad or Bangalore.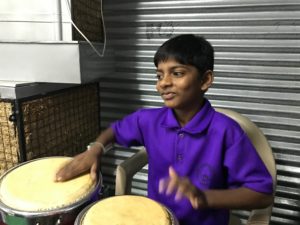 In addition to the orphanage, I pastor in a neighborhood church and conduct youth and children's activities in neighboring villages. The children of Grace Orphanage participate in these services as well as conduct outreach activities in senior adult care facilities, extended care facilities and nearby schools.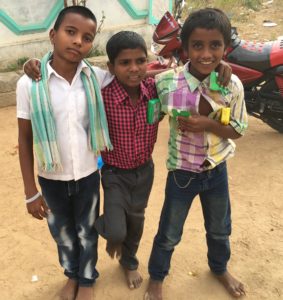 I have partnered with Commission Ministers Network, a non-profit who provides letters of receipt for tax purposes with each donation and at the end of the year. The funds are sent to me at the end of each month. If you would like to know more about CMN, click here.
$40 per month will sponsor a child. An annual donation of $150 will pay an advanced student's tuition to attend an English speaking secondary school. Prayerfully consider partnering with me in my called endeavor. If you would like to give, you can do that here. Please put Parshu Ram on the memo line. Or you can send a check to CMN at PO Box 291002, Kerrville, TX 78029-1002.