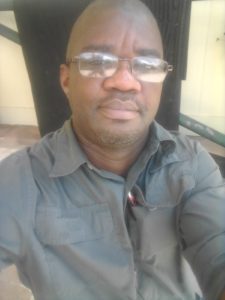 I am Julius M. Mason. I was born and raised in Liberia, West Africa. I grew up in a Muslim family. In 1990, when I was ten, there was a Civil War in Liberia. I lost my family to the war, thereby leaving me an orphan. Being a Muslim, I didn't know Jesus Christ as Lord and Savior.
Looking back I can see that the Lord had his hands of protection over me throughout the Civil War. I walked through rebel lines and finally was able to cross into the Ivory Coast as a refugee. While in the Ivory Coast, West Africa, I heard the Gospel being preached.
One day the preacher talked about God's Grace and the Promise of eternal life. I didn't understand what "born again" meant. After listening to the Gospel for a while, I walked up front. The Pastor then prayed and I accepted Jesus Christ as my Lord and Savior.
I was granted a refugee status to relocate to the United States. While in Denver, the Lord blessed me with the opportunity to attend Denver Bible College. As a first generation Christian of my family, I am blessed to serve with Commission Ministers Network, as a missionary to Rwanda, East Africa.
I would like to encourage your support, prayers and other ways that the Lord may lead you to support me in this great ministry opportunity. I believe the Lord has called me to work with orphans. Working with the orphans in Rwanda is a very great blessing. I grew up as an orphan. I do understand their fear, pain and daily sadness. I was one of them in Liberia. I have walked in their shoes.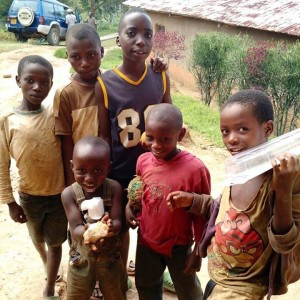 I am very encouraged by what our Lord said in Matthew 28:18-20: Then Jesus came to them and said, "All authority in heaven and on earth has been given to me. Therefore go and make disciples of all nations, baptizing them in the name of the Father and of the Son and of the Holy Spirit and teaching them to obey everything I have commanded you. And surely I am with you always, to the very end of the age." But I am even more encourage by James 1:27: Religion that God our Father accepts as pure and faultless is this: to look after orphans and widows in their distress and to keep oneself from being polluted by the world.
Click on this link to hear more and see the children. Africa1.mp4
Please pray for me as I serve the Lord through Orphan ministries in Rwanda. May Jesus Christ, our hope of glory, bless you and keep you.

Commission Ministers Network is a non-profit and sends letters of receipt for tax purposes with each donation and at the end of the year. The funds are sent to me at the end of each month. If you would like to know more about CMN, click here.
If you would like to be a part of this ministry, you can donate here. Be sure to put Julius Mason on the message line.