I got saved in 1968. God called me to the ministry in 1973. I joined Baptist Bible College. In 1974 I  married Esther and she joined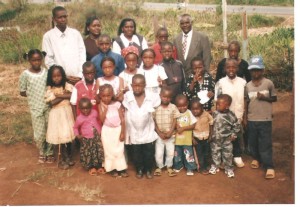 me in Bible College. We graduated in 1977. That same year I was ordained as a gospel minister. We have served several churches since then. We struggle because we have served small, struggling churches. My wife had to get a job at a nearby local university as a students' care taker. Esther and I had the responsibility to plant a large Baptist Church, but because of strife and misunderstandings in the church, we were forced by the Spirit of God to move out of the ministry of this church, the Kahawa West Baptist Church, located north of Nairobi City. Despite that God has kept us in the ministry by Faith and by His grace.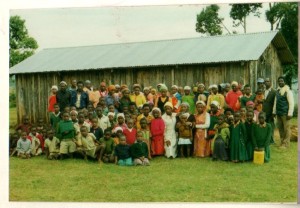 We started this church in 2009 with 2 families meeting in my house. Many who came to worship with us were community children and gradually some parents of these children started to come in. We taught the Bible and preached, seeing God at work among us. Many received salvation of their souls, were baptized and included in the church membership. Our first memberships were 20 adults and about 50 children.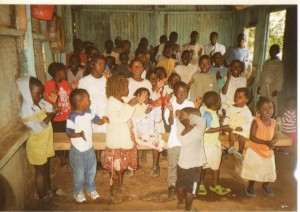 We are seeking your prayers and your possible assistance. We have many children from poor families that need food, clothing and education. I pray that God's people will sympathize with this situation and donate funds. Sending clothing will be very expensive because of taxation.We have plenty less expensive second hand clothing at the market and can buy them. I am informing you this to solicit your prayers and if something can be done it will be good and praise be to God.
I have been accepted as an Administrative Partnership with CMN to help raise support to fund the expenses associated with the ministry to which God has called me.
Commission Ministers Network is a non-profit and sends letters of receipt for tax purposes with each donation and at the end of the year. The funds are sent to me at the end of each month. If you would like to know more about CMN, click here.
If you would like to be a part of this ministry, you can donate here. Be sure to put James Waiya on the message line.