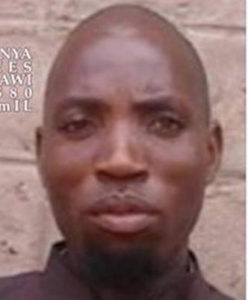 REVEREND APOSTLE FRANCIS ANANDA CHIPUKUNYA
Kingdom greetings in the mighty name of the living son of God Jesus Christ, the way, the truth and the life. Hope you are all aware that we are living in the end times where our times need to be redeemed and use the most of every opportunity. We are praying for you and your efforts here in Chikhwawa in Malawi that God must meet your daily needs and supplies you accordingly.
As a man of God standing in solidarity prayers with you, I have heard and read your situation mixing with prayer about the "HATE SPEECH AND CRL BILSS"that the RSA government would like to implement. With much empathy, the bills will infringe the freedom of religion, association and worship in RSA. Even Churches, Para Church organizations, missions agencies, missions sending Churches, Christian and pastors networks that have branches outside RSA will find it very difficult to send financial support to their sister churches and ministries outside RSA.
I hope and believe that the RSA government and her decisions and policies makers would focus on the fight against: corruption, HIV/AIDS, abortions, homosexuality, cancer, prostitution, rape, sex harassment, climate change, fraud, medical shortages in government hospitals, extreme poverty, food shortages, hunger, cash gate, Islamic activities growth, pornography, political instabilities, economic instabilities and many more. BUT it is busy fighting against the body of Christ which is very worrisome and ungodly.
Although the Bibles says that "Blessed are the meek for they shall inherit the land" but it has also said that "Let us not be weary in well doing for in due season we shall reap if we faint not". We must be mouth pieces for the liberty of the voiceless. In this case "CHRISTIANITY FREEDOM IN RSA"
I would like to appeal to all the church leaders, church networks and pastors networks in RSA to stand in one accord in prayer, intercessions, well doing, fasting, speaking, worshiping and glorifying God for the general good of RSA to be the best place for all to live in. You must remember that RSA has got a very good potential in missions, evangelism, outreaches, charity work and many more. Please do not faint as God is always with you. Do not be weary, God is seeing you with a smiling face for your hope and future as your liberation is just around the corner. Remember that the wicked shall never go unpunished. Your oppressors will be answerable before God one day. Let them oppress you today, but in good faith you are always WINNERS.
In concluding my letter, I would like to humbly request you more urgently as per your situation to have resolution in your prayer times, Bible study times, discipline, honesty, love and witnessing. You must remain united with calmness without cower and order in one accord, face the enemy and conquer it. Remember that you are more than conquerors in Jesus' name. You must level your battle grounds with prayers and do not run away from your enemy. You must press on doing well, and if you do not want to be hurt, stop playing rugby. If you do not want to face your enemy and conquer it in good faith, you must stop calling yourselves bond-servants of God –LOGOS & DOULOS.
Lastly, let me assure you that we are always busy in solidarity prayers, intercessions, worshiping and thanking God for you and your situation that God must meet your daily needs and supplies you accordingly. God must glorify Himself before you and upon your circumstances.
Please be free to write to me, as I will be happy and very much glad to hear from you. Please read this letter mixing with prayer and get involved in spiritual liberation battle for the RSA. EMAIL: mchikkwawa@yahoo.com

I have partnered with Commission Ministers Network a non-profit 501c(3). They send letters of receipt for tax purposes with each donation and at the end of the year. The funds are sent to me at the end of each month. If you would like to know more about CMN, click here.
If you would like to be a part of this ministry, you can donate here. Be sure to put Francis Chipukunya on the message line.