Rev. Dr. Aneel Yousaf was born and raised in Lahore, Pakistan. He obtained his F.sc (pre-engineering) and BA from the University of the Punjab, Pakistan. He holds BTH (Hon) (2004), MTH (Cum Laude) from SATS (2006) and PHD (Theology) (2009) from the University in South Africa. He has completed his Theological / Missionary training from South Africa and preached, trained people and gave witness in different parts of the World such as Pakistan, South Africa, Swaziland, Mozambique, Botswana, Namibia, Malaysia, Philippines, Egypt, Dubai, South Korea, UK and USA etc.
He is married to Rubacca and has two beautiful children, named Debra (Girl) and Jeremiah (Boy). Rubacca is an evangelist, a teacher, she leads a kid's ministry, women's ministry, and shares the Word in different places and churches. She is waiting for her M.Ed. exams results. They are full time in Missions.
Dr. Aneel has a vision to equip/train believers and church leaders for the effective ministry of the Gospel by fulfilling the Great Commission of Jesus Christ (Matt. 28:19-20). He is committed to his calling and determined to see the lost come to Christ. Dr. Aneel is the founder and Chairman of Life Kingdom Ministries (LKM), a Christian registered organization serving in Pakistan. The ministry is growing and impacting hundreds of people and changing their lives in Pakistan.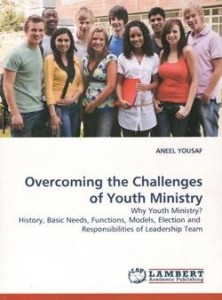 Their ministry involvements are a House Church, Kids Club, Youth Ministry, Kingdom Bible College (40 Students), Jesus Film, Pastor Fellowship Network, Women's Ministry, Evangelism/Missions, Sewing Center for Poor Village Girls, Adult Education Center for Women in rural area and a Helping the Poor and Needy Ministry. There is a great need to take the Great Commission of Jesus Christ to the Nation of Pakistan. "The harvest is plentiful but the workers are few. Ask the Lord of the harvest, therefore, to send out workers into his harvest field." (Matt. 9:37-38).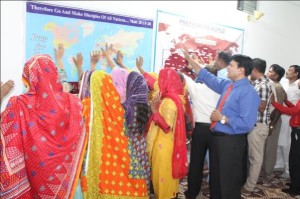 You can purchase this book, written by Dr. Aneel Yousaf at www.amazon.com
Commission Ministers Network is a non-profit and sends letters of receipt for tax purposes with each donation and at the end of the year. The funds are sent to Aneel at the end of each month. If you would like to know more about CMN, click here.
If you would like to be a part of this ministry, you can donate here. Be sure to put Aneel Yousaf on the message line.