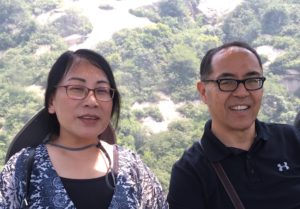 My wife and I don't know each other's language. We communicate in English!
Married for 26 years with four kids, we planted churches, trained leaders, led medical missions and opened schools in remote areas for the poor from 1985 to 2012 in India, Nepal and Myanmar. Then as regional director for East Asia-Pacific for four years over 16 countries, the Lord allowed us to increase a bible study program from 1800 to 14, 000 members and add many countries too.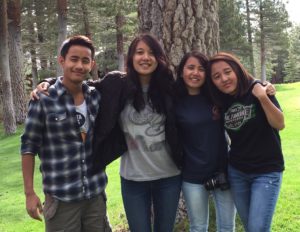 Now, having joined CMN we plan to reach out to this area influenced greatly by Buddhism, Hinduism, Islam and Animism with another strategy.
This region is a magnet for lost seekers from all over the world that come for Buddhist and Hindu meditation centers, many with some Christian background.  Our plan is to set up a Christian Meditation Centre as a pilot project and then multiply it in this region.  We are also developing a study program for the churches we have started in this region.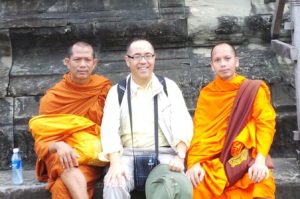 My dad was a fourth generation Presbyterian and my mom was a Hindu. I came to know the Lord during my first year in college in the Himalayas where I then served as the inter-college Christian fellowship president for two terms. Following that I graduated from Prairie Bible Institute, Canada and from Dallas Theological Seminary in 1985 and headed straight back to Darjeeling, India.
Koko, from a Christian family in Nagaland, came to know the Lord at a tender age. She has a postgraduate degree in English from Punjab University, Chandigarh, India. She was instrumental in developing Children and Youth leaders in this region, starting with seven underprivileged kids in our living room, a program that now runs into thousands and spans many countries.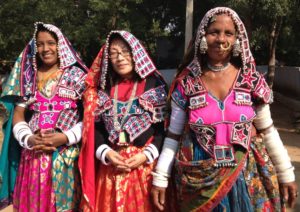 The Lord helped us start many projects by faith. We look to Him again as we sail into uncharted seas.
Will you join us as He leads? We will gladly share this journey of faith with you.
Learn more about Commission Ministers Network. To join us in faith by donating to our ministry, click here. Make sure to put Devendra and Koko Rai in the memo space.