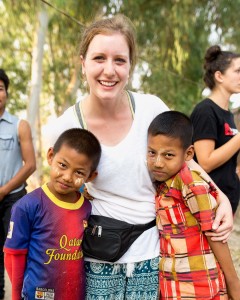 I never really thought moving across the world was going to be "what I did". I always knew I had a heart for other cultures, for people, for pastoring and being a close part of people's lives, but I never knew I would be "that girl" moving to the other side of the world listening to that still small voice inside her heart…
Yet, here I am. I'm living and loving on people in a little town of Mae Sot, Thailand.
Currently I am working for an organization called Partners Relief and Development as their on-site photographer for their Mae Sot locations and projects. This organization goes into places affected by not only natural disasters to provide relief, but also to areas heavily affected by the fighting and war zones within Burma to give aide, relief, and help create sustainable communities able to p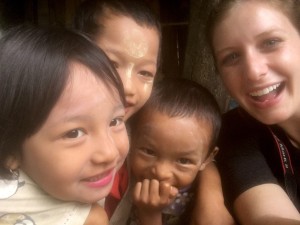 rovide for themselves and grow and strengthen from within. I have the honor and privilege of providing necessary stories, photography, and videography to our organization to bring others to awareness of all that we do and the lives that are directly impacted by our work.
It's hard to put into words how people can make you feel- sometimes they stress you out, annoy you, make you belly laugh from what feels like your toes, but most of all people have the ability to make you feel and experience love in ways that are indescribable. It seems so cliche, but we were put here on this Earth to love. To love people to the best of our ability and share that with ever facet we have. Some days that looks like giving a month's supply of rice to a family, some days it looks like bringing children to the clinic to get their vaccines, and sometimes it means just simply sitting on the floor cross-legged and sharing a meal with a family as you awkwardly try to speak Thai.
Living as a missionary isn't glorious and it isn't always easy- being away from family, friends, and loved ones can take a toll, but it makes me even more grateful for those who support me through prayer, encouragement and financial support. Having the ability to rest and be at ease knowing my rent, food, transportation is provided for helps create an environment where I am even more willing and able to provide care to those here who really need it. Thankful to each of you, for your constant support and encouragement- you will never realize the impact you have made on people you have never met because of the impact you have had on my own.
In the decision to return full time, I contacted CMN and they have been nothing but a huge help to me. They have helped me so much in this process and I am so very grateful for everything they have done, not only in the organizational process, but also in answering questions and making me feel like they understood and were there to help.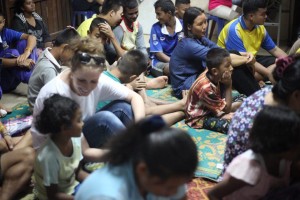 Commission Ministers Network is a 501(c)3 and sends a tax letter receipt with each donation and a year-end statement. The funds are sent to me at the end of each month.

If you would like to be a part of this ministry, you can donate here. Be sure to put Danielle King on the message line. See me live here.