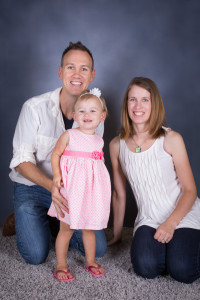 We have hearts for sharing Jesus with the world and being his hands and feet to the unreached. Through the years we have had opportunities to lead short term missions trips and recognize this was God planting ministry seeds in our hearts and know He is asking us to become more involved with Kingdom work.
We are thankful to have many invitations to serve the least of these around the world – most recently in Ethiopia. Dan will use his experiences and Masters degree in Poverty Reduction to partner with other experienced missionaries to facilitate community development training in the Omo Valley of Ethiopia – an area that is in deep need of development.
Amanda will also use her healthcare background to help facilitate community health which is so needed in many parts of the world.
Together we desire to bring hope, health and opportunity to the world.
We have partnered with Commission Ministers Network for their administrative help. We are raising funds for this ministry through them. CMN is a 501(c)3 and sends letters of receipt for tax purposes with each donation and at the end of the year. The funds are sent to us at the end of each month.

If you would like to be a part of this ministry, you can donate here. Be sure to put Daniel and Amanda Gariepy on the message line.