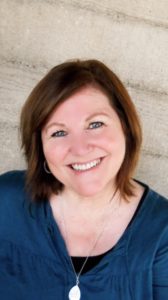 Thanks for "clicking in" to learn more about Grace as Justice—a digital magazine that shines a light on the realities of
human trafficking. I'm Cindy Powell and I took over as Senior Editor of GAJ in July of 2017.  However, long before jumping into this new role, my heart had already been gripped by the ongoing nightmare of modern-day slavery.
I lived in Thailand as a child and have made several trips there over the past decade, mostly doing ministry in red light districts or with at-risk children. Though I was already engaged with anti-trafficking organizations, none of my earlier trips prepared me for the "this changes everything" wake-up call I had on a trip to Pattaya, Thailand in 2014.  That trip turned my heart inside out and marked me in an eternal way. From that moment on, I knew I had to do more. I believe this magazine is a huge part of the "more" God has in mind for my life.
GAJ was started as a volunteer project in 2015. Even in that capacity, the magazine has touched thousands and many well-established abolition organizations such as A21, Free the Slaves, The Exodus Road, NightLight, XP Missions, among others, have contributed content. However, we believe we have only scratched the surface of our potential for impact. We are currently focused on establishing the infrastructure that will position us for greater impact for the long term, but to increase our reach and effectiveness, we will require additional resources.
Your partnership will enable us to take the magazine to the "next level"—and impact more lives.  We need assistance with one-time projects (such as re-branding, web development, and marketing costs), as well as ongoing administrative expenses.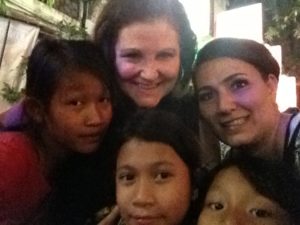 Through our partnership with Commission Ministers Network (CMN), donations for Grace as Justice are tax deductible. As a 501(c)3 organization, CMN will send you a tax receipt for each donation, as well as a year-end giving statement.
If you'd like to partner with Grace as Justice on either a one-time or monthly recurring basis, click here. Please be sure to specify that the donation is for "Grace as Justice" (or enter my name), in the field designated for this purpose.
Together we can end human trafficking!
To read previous issues of GAJ, visit our website: www.graceasjustice.com/magazine/