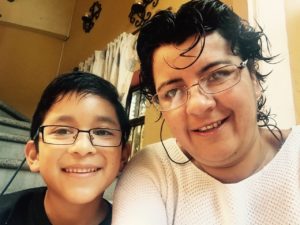 Someone told me: "When it is overwhelming, you know that it is from God because He will be the only One that could make it happen…"
What started as a teacher ministry to an orphanage for children that are HIV positive, and hosting one or two teams a year to minister to the people near the garbage dump of Sumpango, has grown so much. In 2017 we already built 6 homes and will build 20 more, 26 bunk beds, give training and pastor support to 2 sets of pastors, schooling for orphans, schooling for 22 kids at the church that is close to the garbage dump in Sumpango, and raising my own child and much more.
I could not continue to serve alone; I needed a team, a dream, a vision and lots of energy.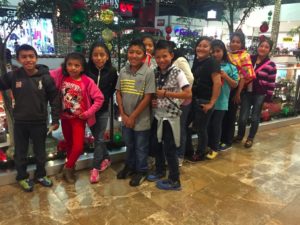 After what happened at the orphanage where 40 girls died last week, we can not thank you enough for helping us to keep the children from this orphanage here. We want to do more. We want to teach them so much more, to show them that they are loved, cared for and God is here with them.
Right now we can only dream for a facility for them to learn skills, to worship and feel loved and accepted. We pray that God will show us the way, and you can be part of that!
Thank God for the opportunity to partner with different ministries, churches, families, and companies that want to serve the Lord by serving in Sumpango, but with "Great ministry comes Great Responsibility" ha ha ha
We do want to let you know that we had to hire a secretary, social worker, an office, an accountant, and there are lots of legal paper work to make a non-profit ministry in Guatemala. And we are still in the process in the USA. Up to now, most of the funds have come from my personal support. Please pray about becoming a monthly supporter of Breaking Cycles Ministry.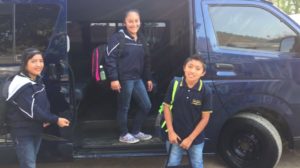 There are not enough words to thank those who donated money for the kids to go to a private school. One of them, for sure, would have been sent by the government to that "orphanage/jail" that had the fire that killed the girls. THANK YOU you literally saved these kids.
Although I am part of CTEN, Breaking Cycles Ministry has been accepted as a part of Commission Ministers Network. The great news is that you can donate towards the orphanage, the church, and administration budget for Breaking Cycles by clicking on https://www.cmnetwork.org/donate/
If you want to know more about CMN, read about what they are doing. When you click on donate, please place Breaking Cycles Ministry in the message space.